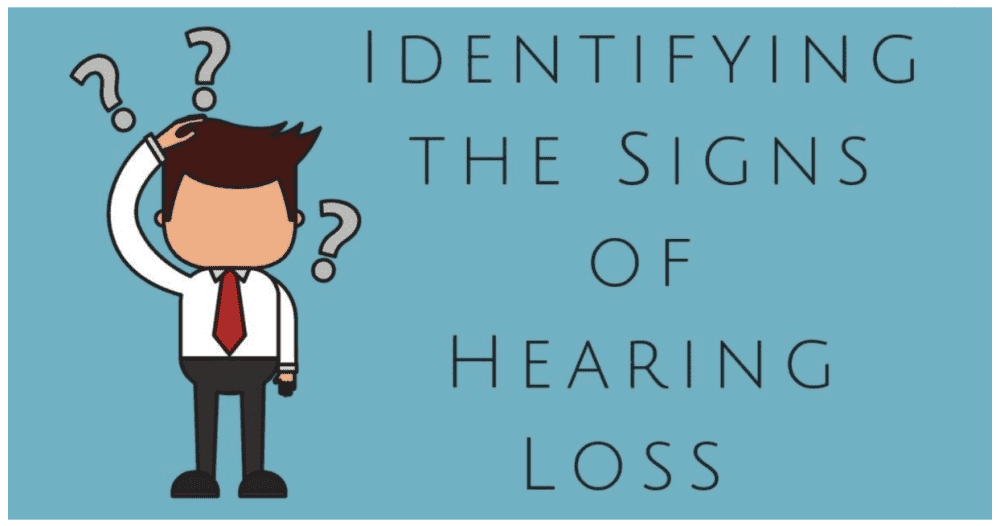 For most people, hearing loss happens gradually. This makes it hard to detect as we get used to it over time. Many people don't even notice as they find ways to compensate. As time goes on, and the hearing loss continues to worsen, we start to miss more and more, and it can become difficult to communicate with the people we love. For many people with hearing loss their family and friends notice a problem long before they do themselves.
Early signs of hearing loss:
Struggling to hear/understand in background noise
Feeling like nothing sounds clear/everything sounds muffled
Feeling like other people are mumbling
Saying "what" or "huh" more often
Turning the TV up
Avoiding social situations
Spouse or children commenting on your hearing
Ringing in the ear
Trouble hearing on the phone
If you have experienced one or more of these early signs it may be time for you to get a hearing test. Routine hearing testing is covered by most insurances (even Medicare!). Getting a hearing test does not mean you need hearing aids, there are many treatment options, but you won't know what is right for you without a test. Early detection has been shown to lead to better outcomes and more effective treatment. Reach out to our office to sign up for a comprehensive hearing assessment today.
Sources:
https://www.health.harvard.edu/staying-healthy/are-you-missing-early-warning-signs-of-hearing-loss
https://www.starkey.com/blog/articles/2015/04/warning-signs-of-hearing-loss
https://www.phsdocs.com/2019/12/05/hearing-test-5-signs-you-need-one/
As one of the premier dental practices in Eau Claire, WI, our dentists and team at Hebert Dental also provide 5-star dental care to patients from Altoona, Chippewa Falls, Osseo, Fall Creek, Eleva, Thorp & Bloomer, WI & the surrounding areas.