Your Dental Health & Safety in Eau Claire, WI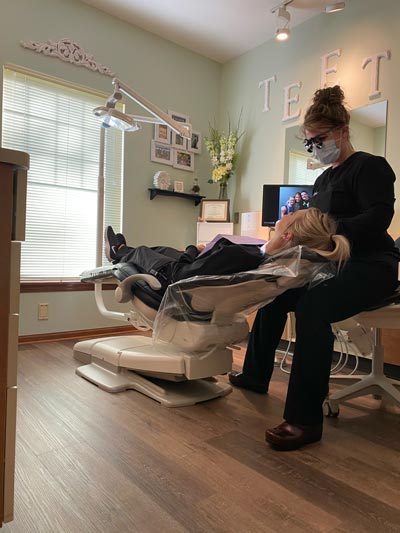 Dear valued patient:
COVID-19 is in the news everywhere, and we are closely monitoring the situation. We already, as a daily practice, assure universal precautions as outlined by CDC and OSHA standards of infection control. Safety is always our number one focus. Our high standard of care ensures that your trust and safety are never compromised.
We are taking extended measures to further protect all our patients and team with the following additional protocols:
In compliance with the recommendations for public health, anyone with a fever or cough will not be allowed in the building and should stay home. We are happy to reschedule your appointment for a later date. If you have a cough that is not COVID-19 related (since it's also allergy season) please share this information with us.
We ask that you come alone to your appointment. However, if you are assisting someone who is elderly or has special needs, they may accompany you. Parents may accompany their children.
When you arrive for your appointment, please call us at 715-835-0606 and let us know you are in the parking lot but remain in your vehicle. We will call you when we are ready for you to come inside for your appointment.
If you have changes in your dental insurance, please text an updated insurance card to Sarah @715-379-0952 with your name, appointment date, and email address. Once received, she will email you a PDF form to complete and email or text back.
You can be assured safety measures at Hebert Dental will continue to evolve as more information develops.
Thank you,
Hebert Dental
As one of the premier dental practices in Eau Claire, WI, our dentists and team at Hebert Dental also provide 5-star dental care to patients from Altoona, Chippewa Falls, Osseo, Fall Creek, Eleva, Thorp & Bloomer, WI & the surrounding areas.